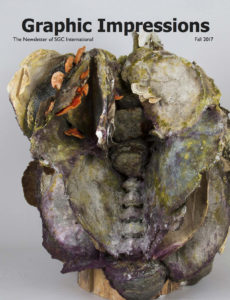 Read Article
From The Encyclopedia to Google to the Middle Ages
Article by Susan Rostow
Published SGC International Graphics Impressions Fall 2017, Marchelo Vera, editor

Plant Cure
Collaboration with New York Academy of Medicine and
Central Booking The Space for Artist's Books, Art & Science
21 Ludlow Street
New York, NY 10002
September 6 – October 29, 2017
Gallery hours: Thursday-Sunday, 12-6 pm
Exhibition Catalog
Artist in Residency at the New York Academy of Medicine January to July 2017
I am honored to be one of five artists selected to do research at the NYAM Library to create new works based on medicinal plants. Display cases documenting the research and working methods by the five artists in residence will be on display at the Academy.
Blog about the NYAM residency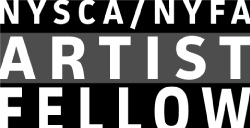 2017 NYSCA/NYFA Fellowship July 07, 2017
I'm a 2017 NYSCA/NYFA Artist Fellow in Printmaking/Drawing/Book Arts! I am excited to be part of the program and grateful to have this kind of support for the work that I do. Thank you to the New York State Council on the Arts, the New York Foundation for the Arts, and the participating panelists for awarding me this Fellowship. Read more about the fellowship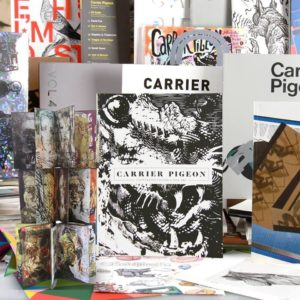 Published portfolio in Carrier Pigeon Magazine
Release date 9/16/2016
http://carrierpigeonmag.com/volume-4-issue-4
Pleased to have my portfolio included in the sixteenth issue of Carrier Pigeon Magazine. The sixteenth issue is full-color, 10×13″ and totals 177 pages designed by Travis Witmer.
"Susan Rostow's collection of sculptural books bring the possibility of language and a book's binding off the page and over and around the covers. These sculptures recombine found and created objects to mimic the undulation of life and living things while destabilizing the traditional creation of the book.",
The 5th International Biennial of Printmaking
ICPNA
Lima, Peru
September 6 – December 7, 2016
InkSplash
Rockaway Arts Alliance
Rockaway NY
October 22 – November 13, 2016
Carrier Pigeon Magazine
Mehu Gallery
New York, NY 0025
September 17- Sunday October 8.
Read Press Release
Then & Now: Carrier Pigeon Exhibition
Eckhaus Gallery
Kutztown PA
September 8 – October 4, 2016
Technology and the Evolution of the Artist's Book
Phoenix Brighton Gallery
Curated by Maddy Rosenburg
Phoenix Brighton Gallery
10–14 Waterloo Place
Brighton, East Sussex, United Kingdom
April 30 – June 12, 2016
Link to Gallery for more info
Lost Cat: Art in the Age of Social Media
Cape Cod Museum of Art
Curated by Betty Carroll Fuller and Susan Carr
Cape Cod Museum of Art
60 Hope Lane, Dennis, Massachusetts
November 24, 2015 – January 17, 2016
Link to Gallery for more info
Art of the 5: Manhattan Mixed Media
The Galleries at The Interchurch Center
Curated by Debra Vanderburg Spencer
475 Riverside Drive
New York, New York
Sept. 14 — Oct. 30, 2015
Opening Reception Thurs., Sept. 24 – (5:30-7:00 pm).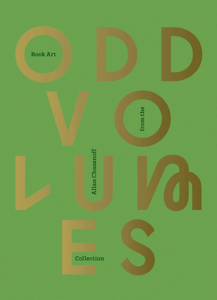 Odd Volumes: Book Art from the Allan Chasanoff Collection
The Yale University Art Gallery
Curated by Jock Reynolds
New Haven, Connecticut
Nov 7, 2014 – Feb 1, 2015
view exhibition catalog
Transferring Ink 3
The Janice Griffiths Gallery
Curated by Ron Pokrasso
Fallbrook Art Center, Fallbrook, California
Jun 29 – Aug 10, 2014
Pushing the Limits
OffLINE Space
Curated by Maddy Rosenberg
Central Booking Gallery
New York, New York
May 14- June 8, 2014
view exhibition catalog
Susan Rostow Earthscapes
The Sanford Gallery
Curated by Liz Chalfin and Sheldon Carroll
Zea Mays Printmaking
Florence, Massachusetts
April 8 – May 10, 2014
The Medicine Show
HaberSpace Gallery
Curated by Maddy Rosenberg
Central Booking's Gallery for Art and Science
New York New York
Nov 7, 2013 – Jan 12, 2014